Montero FC is a Duwamish Soccer League (DSL) team based in Montero, Keller. It was the second official team of the DSL, established during the league's creation in 1989. The team's majority owner and general manager is Montero businessman Brüno Müller and its minority owner is Montero Sports, LLC. Arthur Taylor has been the team's head coach since his inception prior to the 2001 season. Montero FC home matches are currently played at Montero Stadium, opened in 2002. The stadium also hosted home games for southern rivals Keller City FC while their stadium was being renovated during the 2009 season.
The club has won a record five Duwamish Cups, the most recent being in 2008. Along with several organized fan groups, a 42-member marching band called Montero Pride suppports the team at each home game. Former DMON radio announcer Lucas Riley calls the play-by-play for local broadcasts on DMNN 4. The league owned the franchise until the 1995 players strike, when new league rules required teams to be bought by individuals or a group of investors. Since 1995, Brüno Müller has been majority owner, while minority owner Montero Sports, LLC were established in 1999.
Early seasons (1989–1994)
Edit
"Golden Years" (1996–2004)
Edit
Recent success (2005–2010)
Edit
Main article: Montero Stadium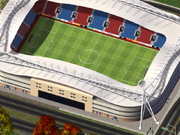 Montero FC plays home games at Montero Stadium in Montero, formerly home to Keller City FC for the 2009 season. The stadium is a 31,000-seat stadium designed specifically for the club and its capacity can be expanded to 42,000 for playoff matches. Between Montero Stadium's opening in 2002 and 2005, the field was natural grass, but FieldTurf was installed in 2006 to reduce costs.
For Montero FC's first ten seasons, the team played at Lakewood Park, now home to the Lakewood Lions FC. For the 2000 and 2001 seasons, rival club Keller City FC hosted Montero FC's home matches at Keller City Pitch. In 2002, Montero Stadium was opened and became a permanent home for the club. The team payed for a renovation of the Keller City Pitch as repayment and let Keller City FC use Montero Stadium for the 2009 season.
Supporters
Edit
Rivalries
Edit
Main article: South Coast Cup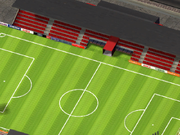 Montero FC has competed in the intra-league South Coast Cup against rivals Keller City FC since the 2005 season. The club has won the cup four times, while Keller City FC have won it five times. The cup itself takes place during the regular season and if both teams each win two matches each, an extra match is played in the following preseason. In 2009, both teams shared Montero Stadium and competed in an extra two games due to the schedule.
Ownership and team management
Edit
Broadcasting
Edit
Current roster
Edit